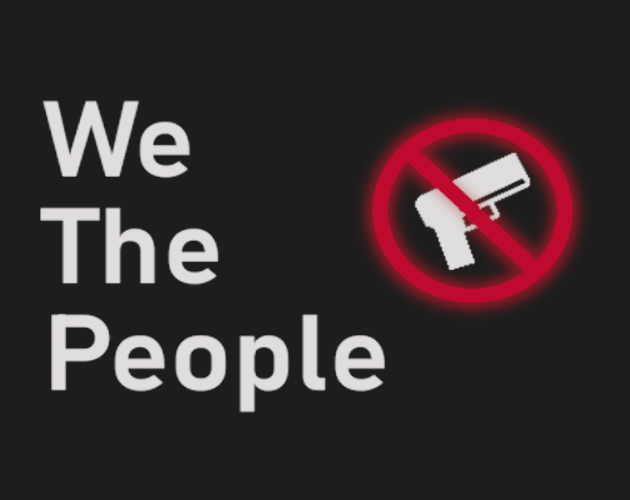 We The People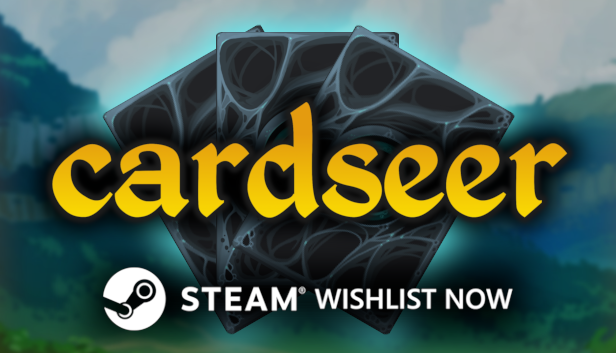 Try our roguelike deckbuilder game Cardseer for free, demo out now!

ViolenceCorp©®™ is going to bring about Doomsday in 14 days. How exactly, we aren't sure, but we think it involves guns and violence. Lots and lots of guns and violence. It is up to you to stop them, the only way you know how: hanging around their factory fence and yelling slogans. Can you convinve enough people to join your movement and generate enough love to thwart ViolenceCorp's©®™ evil plan before it is too late? Can you deal with the fake news media and big business oligarchs who are trying to stop you? We The People, United, Will Never Be Defeated!
This game was originally created for the 42nd GM48 game jam!
Controls: Left Mouse Button - Pretty Self Explanatory Escape Button - Pause/Menu
Tips: The aim of the game is to manage your Love, Money and Protesters resources and buy upgrades such that you can generate 100,000 Love within 14 days. Watch out though, as unexpected crises occur at the end of each day!
CHECK OUT THE OTHER GAMES I'VE WORKED ON HERE:
Cardseer - A roguelike card game with a campaign and gauntlet (Formerly known as Aventia):
Wor6le - A Wordle clone with the dimensions swapped; 6 letters, 5 guesses, 1 streak:
| | |
| --- | --- |
| Status | Released |
| Platforms | HTML5 |
| Rating | |
| Author | Aventia Entertainment |
| Genre | Simulation |
| Made with | GameMaker: Studio, Audacity, GIMP |
| Tags | Casual, Clicker, Economy, Game Jam, GameMaker, gm48, Idle, Non violent, satire, Tycoon |
| Average session | A few minutes |
| Languages | English |
| Inputs | Mouse |
| Accessibility | Subtitles, One button |
Comments
Log in with itch.io to leave a comment.
i beat the game without buying tier 1 and tier 2 love upgrades
Ah!! Good game in my opinion. Lost sadly though.
Tips:
1. In the early game, T1 upgrades ( Eg: Chanting ) are better than T2 ( Eg: Networking ).
2. Don't bother with love upgrades until late game ( 5 days to game over ) or you have lots of people ( 6 digits ).
3. In mid game ( 12-6 days to game over ), T2 people and money upgrades have nearly equal importance but money is slightly more more important.
4. If you clear the debt on bank account day, you will win if you spam upgrade T2 love.

Proof: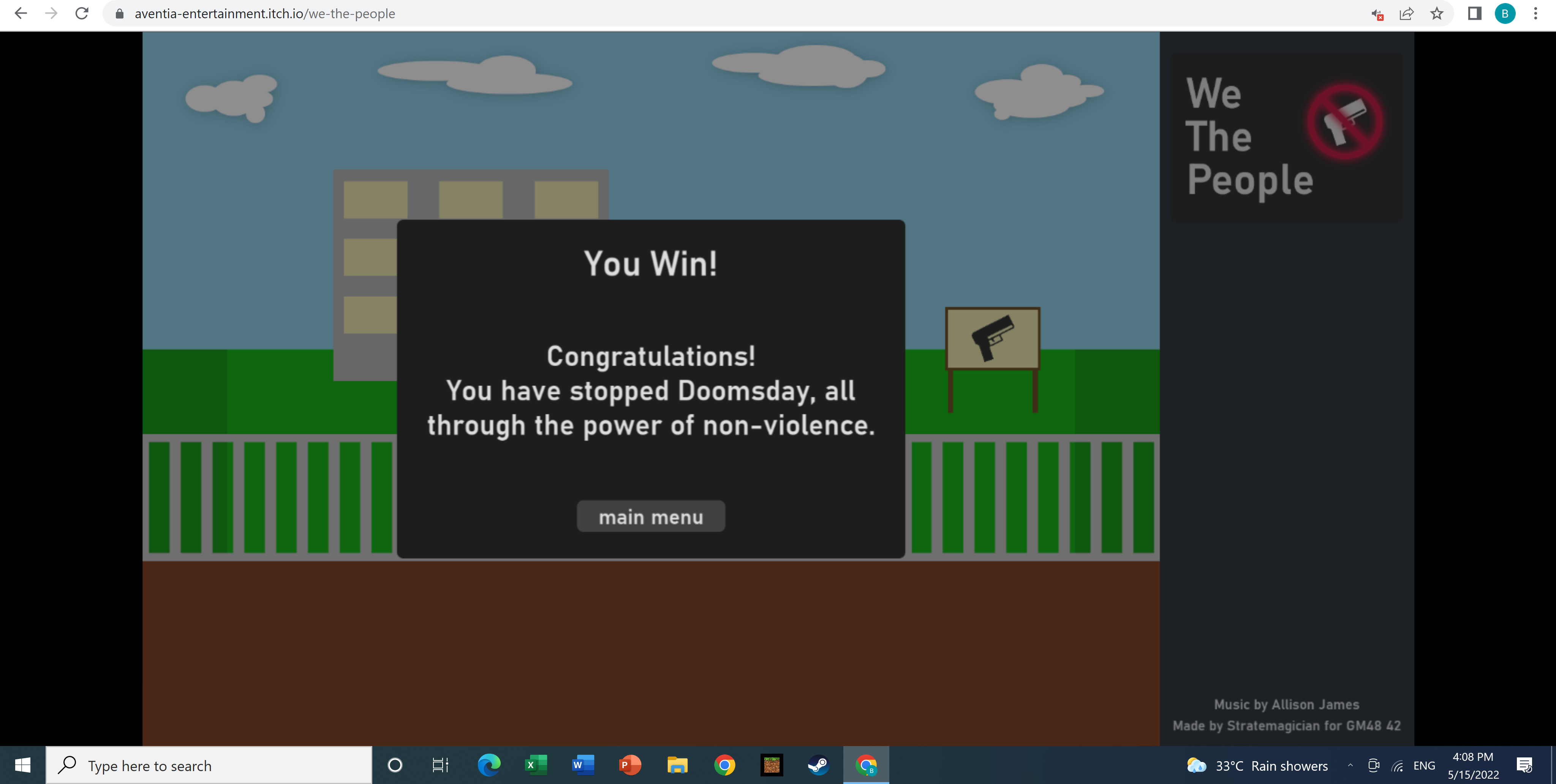 Congrats! I didn't expect someone to write up a guide, let alone so quickly :P
Did not read comments until I cleared the game, but this is exactly how I did it.
I love this game, I love the concept and how every day you are pinned with a challenge that must be conquered, but can you tone down with the effects (having the icons over people's heads) it lagged my browser.
Thanks! Yeah I can tone it down, it does get pretty heavy towards the end, I'll see what I can do. EDIT: I have reduced the number of pop-ups and protesters that appear on the screen, hopefully it runs a bit better for you now!